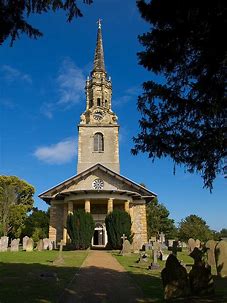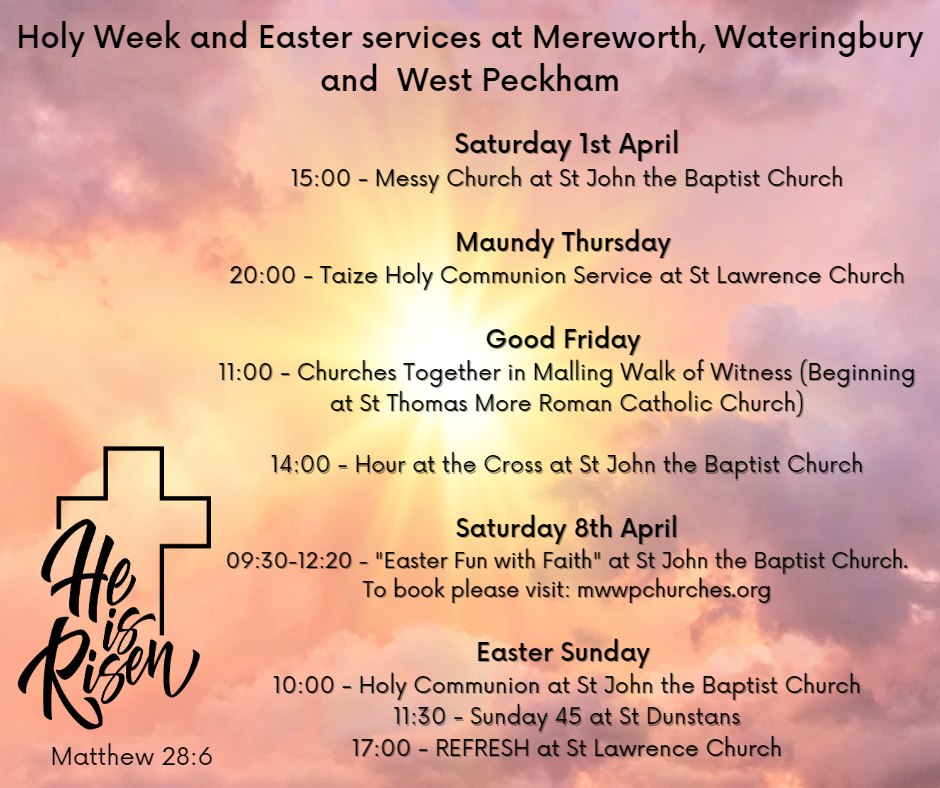 Welcome to the new (and evolving!) website for the parishes of Mereworth, Wateringbury and West Peckham. We are three parishes grouped together as a benefice. Each church has it's own style and feel but you will find a warm and friendly welcome at any of our church services. We hope you will join us!
Do use our website to find out more about us and feel free to get in touch if you don't find what you're looking for in these pages.
BENEFICE LENT COURSE 2023 

All are invited to come along.  

  There will be two groups meeting. 

  
1st group - Mondays, 10:30 – 12:00 at Mereworth Rectory:  

  3rd of April 

72, The Street, Mereworth, MAIDSTONE, Kent, ME18 5NA. 

Call Revd Gary on 01622 813178 or email gary.rev@outlook.com to book a place. 

  

2nd group - Wednesdays, 19:30 – 21:00 in St John the Baptist Church/Vestry: 

   5th April  

  
The course we will be following is called 'Sycamore'.  Each evening consists of a video talk from the presenter, Father Stephen Wang, with discussion questions inserted so that the video will be paused at intervals for group discussion/reflection.   	 

The subjects for the sessions are: 1 The existence of God; 2 Who is Jesus; 3 The Holy Spirit and the Church; 4 The gift of faith; 5 Finding true freedom and 6 The meaning of Love. 

Each session is "stand alone" so even if you can only come to one or two sessions you will still be able enjoy them.  Please don't be shy, if you do not wish to contribute to discussions, just want to listen and silently reflect, you will be most welcome to do so.