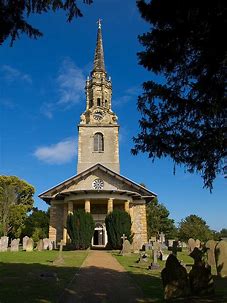 Christmas Services 2023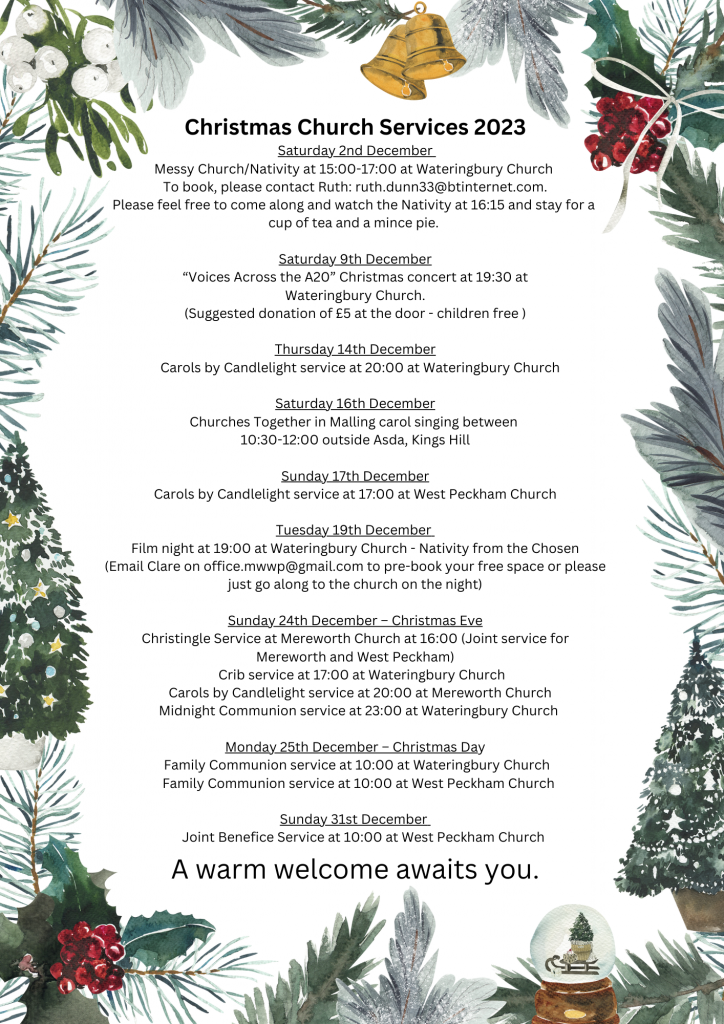 ——————————————————————————————————————–
THE CONFLICT IN GAZA
Al Ahli Hospital, Gaza Appeal
Following the devastating blast at the Al Ahli Hospital in Gaza on the 17th of October, Archbishop Justin Welby's encouragement to give to the appeal for the hospital is even more urgent. The Hospital is still functioning. You can read more about the situation and find out about the hospital's appeal by visiting the website of The Jerusalem and Middle East Churches Association and click on the section for the Al-Ahli Hospital Gaza appeal. Here's the address: https://www.jmeca.org.uk/
'Pray for the people of Israel, Gaza and the West Bank. Pray for the future of the Holy Land. Pray for those who will weep, and fear, and die tonight.'
—————————————————————————————————————-
Welcome to the website for the parishes of Mereworth, Wateringbury and West Peckham.
We are three parishes grouped together as a benefice. Each church has it's own style and feel but you will find a warm and friendly welcome at any of our church services. We hope you will join us!
Do use our website to find out more about us and feel free to get in touch if you don't find what you're looking for in these pages.