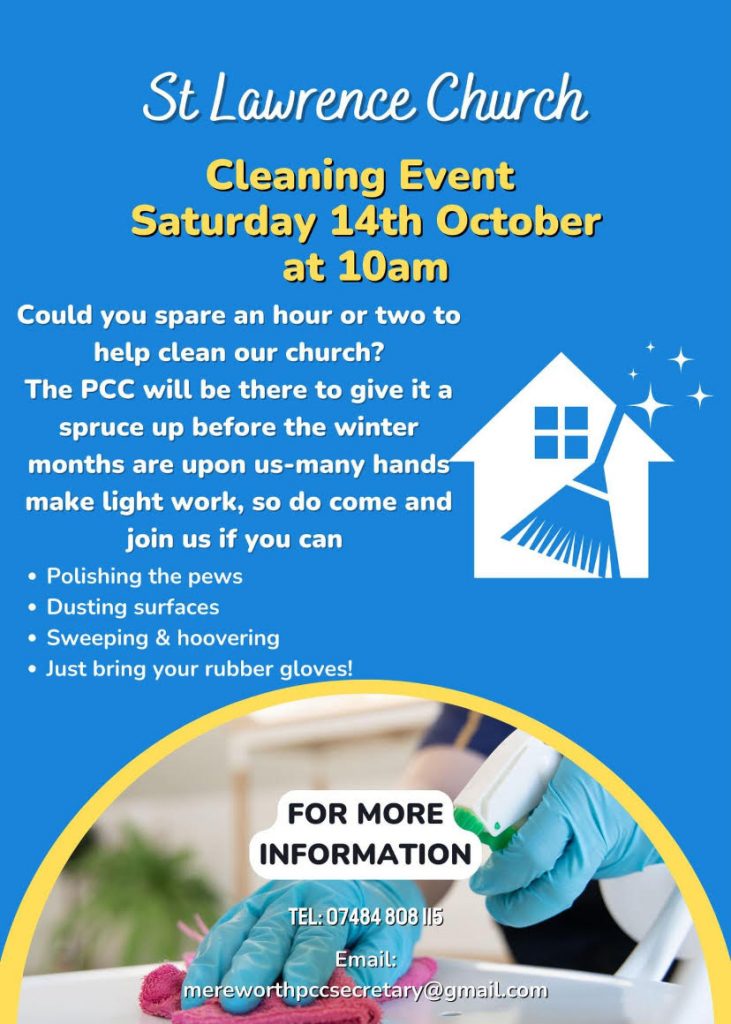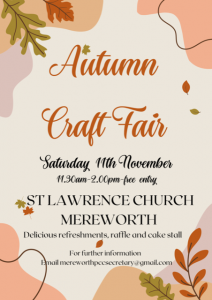 Autumn Craft Fair – Saturday 11th November – 11:30am-2:00pm – FREE ENTRY – For further information please contact mereworthpccsecretary@gmail.com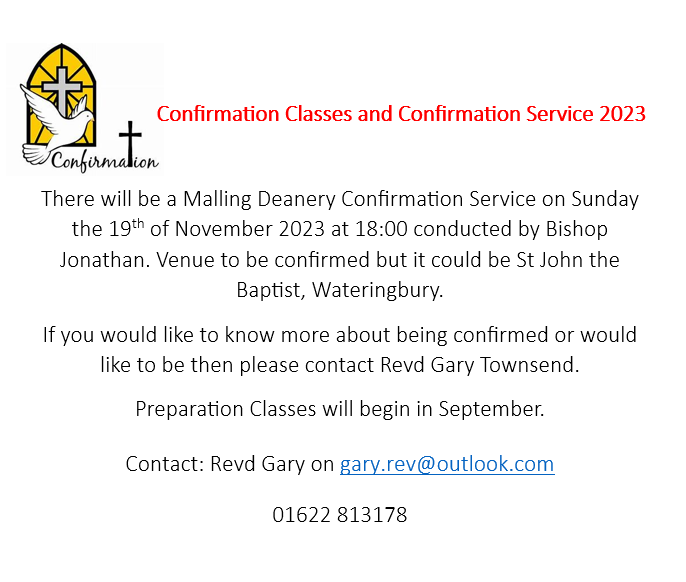 WALKING GROUP
Walks take place on Tuesdays and alternate between mornings and afternoons. Everyone is welcome, including dogs, so if you would like to come along then we will be delighted to see you.
WALKING GROUP DATES 2023
Tuesday 26th September at 10am Our September walk at 10am on Tuesday 26
th
September will begin from the recreation ground car park off Church Cross Lane, South Street, Barming. From there we shall walk east along the ash path and through orchards to the former Barming Rectory on Farleigh Lane. We shall then take footpaths along the last green corridor into the outskirts of Maidstone and drop down to the old towpath along the Medway with all its houseboats. The path will take us back, past Mr Pastry's former gardens to Farleigh lock. We shall cross the mediaeval bridge and take the steep but short road up to East Farleigh church. From there we shall walk across the fields with their pleasant views across the Medway valley to Kettle Lane, and a possible Roman marching camp. Descending Kettle Lane and St Helen's Lane we shall cross the Medway at the former Kettle Bridge at Barming and climb South Street back to the car park. The walk will take about two hours, and will involve some road walking on country lanes. There will be two short steepish roads to climb, and some paths may be muddy. There is adequate free parking at Barming, which is about 20 minutes' drive from Mereworth. The car park is about 7 minutes' walk from Barming Bull bus stop on the number 7 route from Mereworth.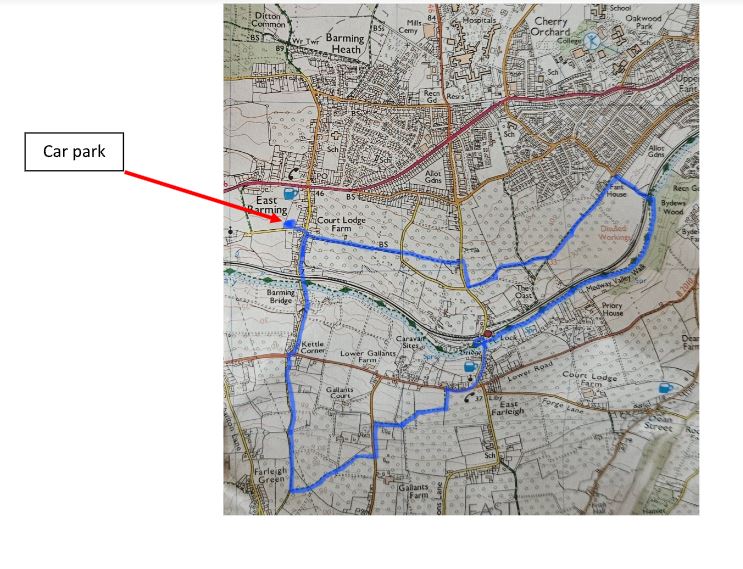 Tuesday 24th October
Mereworth Village Walking Group:2pm 
Our October walk starts in Hadlow, parking should be available in The Forstal which is just off Court Lane (turn left by the public convenience if approaching from West Malling direction). Ideally car share where possible to limit the number of cars. The 4-mile walk is mainly flat and we will meander through fields and take in some good views of the Medway Valley complete with Oast Houses and a Pill box along the way. The route can become muddy and waterlogged in places when wet therefore please wear the appropriate footwear. The Bell Inn, which is about two thirds of the way round, should be open for refreshments for anyone wishing to have a rest and use the facilities. For those wishing to visit St Marys Church in Hadlow can do this via a short walk from where we park into the town. The church is a Grade ll listed building and was founded in 975. Tuesday 21st November 10am